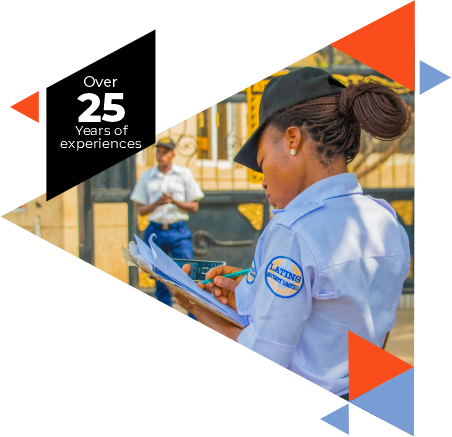 We are the leading security experts!
We are a private security company, established by a team of highly skilled and dedicated security professionals to tackle and provide total security solutions for individuals as well as private and government organizations.
Latins Security Nigeria Limited is affiliated to Latins Security UK Limited (now Stone House Security Solutions Limited.
As an independent company focused on providing quality security services, We pride ourselves on providing the highest quality security personnel and solutions that are tailored to our clients' specific requirements.
Services
We're ready to share our advice and experience.
Our services are always tailored to meet the needs of our clients thereby reducing the impact of security issues on their core business activity.
We fully appreciate that when clients are selecting security supplier, they need complete confidence that the chosen company will not only match, but exceed their requirements but also maintain a highest service levels.
Integrity
We act with integrity. We are ethical and trustworthy in all dealings.
Quality of Service
We are committed to quality, continuous improvement and accountable for results.
Professionalism
We are qualified, certified, and dedicated to service
Partnership Approach
At the core of our value system is a deep belief that the best outcomes happen when we work collaboratively as a team and in partnership with our clients.
Frequently Asked Questions
Latins Security is a fully registered company with the Corporate Affairs Commission (CAC) OF Nigeria and licensed to operate in Nigeria by the National Security and Civil Defence Corps (NSCDC). Our operations are of international standards  a full member of the Security Watchdog , which means we, are more than ever able to deliver real values and benefits to our existing and potential clients.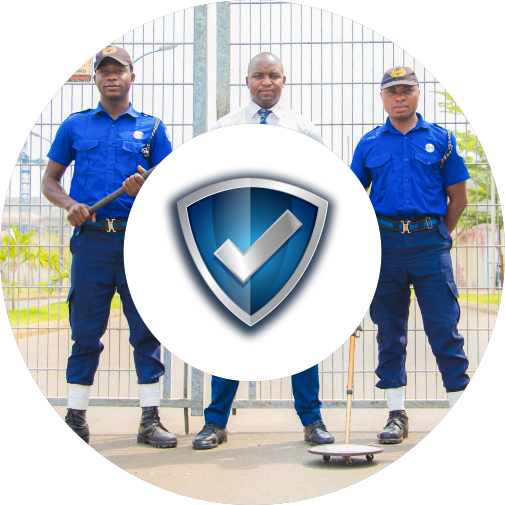 Latins security limited is our contractor of choice. I have had the experience of working with several other security companies around the globe and this company surpasses them all with their customer service. I have never worked with a company that was so willing to custom tailor their services to meet the needs of my school.
M. Govoni,
Senior Security Officer American international School Abuja (AISA)
Latins security has been able to handle any requests for coverage, even at the last minute. They always provide professional guards that go above and beyond to protect the company assets. I would highly recommend Latins security to anyone experiencing security issues or concerns at their organizations. We plan to continue using Latins security for all of our security needs.
Galaxy Backbone,
Their level of performance is highly commendable
Alibert,
The security officers are alert, they patrol, monitor and ask questions to all visitors entering the church. We believe having security officers on ground helps reduce issues with potential criminal activities. We highly recommend Latins security Ltd to anyone experiencing security issues or concerns. We plan to use Latins security for all our security needs.
Church of Assumption Parish, Asokoro,
I discovered Latins security and found great security. I have no worries about the safety of my property. Their service is second to none.
Gloria Lass,
I suffered huge losses at my store, Latins came recommended, and I have had no reason to worry ever since. Thank you for great security on my premises.
Gladys,
Graj Scents Abuja
Latins Security has extensive experience in providing corporate security to a wide range of businesses around Nigeria. We work with your corporate team and the appropriate local law enforcement authorities to make sure that your business is safe and secure at all times.